With the upcoming DVD/Blue Ray release of The Hobbit, I figure it's a good time to do a review of the movie.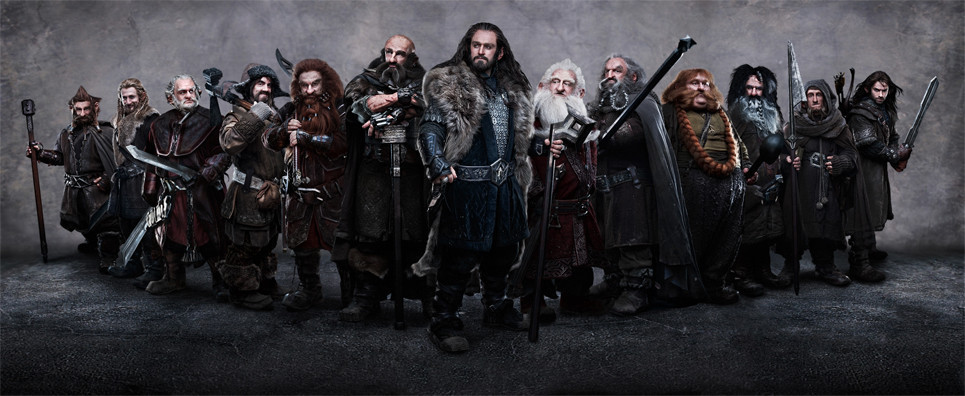 I saw this movie the weekend it released. In this review, I'll cover the important stuff.
Important Stuff #1: Butt Soreness
Let's face it. Director Peter Jackson likes to make our butts sore.
To my readers who want to turn that comment into something dirty (and if I know my readers, there are many of you who want to) shut up.
I'm just saying Jackson makes us sit in movie theater seats for extremely long periods of time. From all three Lord of the Rings movies to King Kong, Jackson is a sadist when it comes to torturing the derriere. Obviously, the duration of time before hard-butt syndrome kicks in varies depending on the seat comfort of individual theaters.
So how does The Hobbit rank in regards to making your butt sore?
Well, you start to feel it about 2/3 through, so I'd say it's better than the Lord of the Rings trilogy but worse than King Kong.
Mr. Jackson, I like that you've brought epic films back to mainstream audiences.
Now, if you could also bring back intermissions, I'd appreciate it.
Important Stuff # 2: Kili
Seriously. What's up with this guy?
He's clearly not a dwarf. He doesn't have a dwarf nose, a dwarf forehead, or a dwarf build. He's obviously just a short dude who started roaming with the dwarves and they were too drunk to notice he wasn't a dwarf. It's a shame he's not comfortable with his own height.
And if he is a dwarf, do they make fun of him for being funny looking? I hope so.
I suppose that's one of the great things about Middle Earth. If you're insecure about your height, you can always just find a bunch of dwarves to hang with. I guess it's a "in the land of the blind, the one-eyed man is king" kind of thing.
Important Stuff # 3: Eagles
I'm just gonna come out and say it… the eagles of Middle Earth are total assholes. When I saw the Lord of the Rings, I wondered the same thing everybody else wondered: Why didn't the eagles just fly Frodo to Mordor?
Well, The Hobbit answers that question. They didn't do it because they're assholes.
SPOILER ALERT – Highlight the space below to read:
The eagles saved the dwarves at one point in the film, which I admit is cool. But what did they do after they saved them? They dropped them off on top of a cliff with no obvious way down. And what's worse, the dwarves' actual destination was in sight. So the eagles saved them, then apparently said, "Okay, that's enough. Our good karma quota is met. I'm not taking the extra 15 minutes to fly you to your actual destination. A few extra weeks of climbing through these mountains won't kill you. You're dwarves, after all." And before anybody could say, "Uh, could you at least help us down from this cliff?" they just flew away.
Yeah. Assholes.
END SPOILER.
***
The Final Verdict:
So is The Hobbit a good time? Is it worth the hard-ass and the imposter dwarf and the realization that eagles are beautiful assholes, just like the people you hated in high school?
Yes.
I loved it.
There are some fairly major differences between the movie and the book, but I'm okay with that. Film is a different medium, and I think Jackson did a good job keeping the spirit of the book intact.
And luckily, with the movie coming out on DVD, you can just pause it when you feel you've been sitting too long. Win!
Overall, I give it 17.432 Hale-Stars. I think that really says it all.
–Brandon
_______________________________________________________
Thanks for stopping by. While you're here, be sure to check out Brandon's Day Soldiers Trilogy. All the books are available at most major online retailers.
Day Soldiers Book One

The Book that started it all…
Available at the following retailers. Day Soldiers is available in paperback and ebook formats:
Purging Fires:
Day Soldiers Book Two
The exciting saga of the Day Soldiers continues…
Available at the following retailers. Purging Fires is available in paperback and ebook formats:
Topia:
Day Soldiers Book Three
How does it all end? The thrilling conclusion to the Day Soldiers Trilogy.

Currently available for the at the following retailers: 
The Sneaker's Handbook:
A Day Soldiers Guide to Killing Vampires and Werewolves
Your ignorance is the Legion's most powerful weapon.
This companion piece is the manual that Lily Baxter was issued when she was assigned to the Sneakers.
Currently Available at Amazon.