First and foremost, let me say that I'm not a Ben Affleck fan. I don't hate the guy, but I don't love him either. In short, I've never gone to a movie because he starred in it but I've also never avoided a movie because he starred in it.
At the end of the day, I don't care much about Ben Affleck one way or the other. As Batman, he might suck. He might be awesome. I honestly have no idea.
But I do hope WB sticks by its decision to cast him and here's why…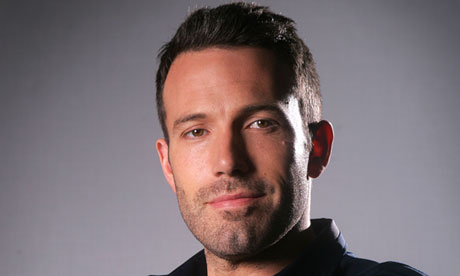 Whether or not they cave to the massive amounts of nerdrage over this decision will show us the level of integrity the filmmakers have in regards to the upcoming movie.
When Ledger was cast as the Joker, the backlash was bad. Sure, several people liked the decision, but the rage over that decision was pretty extreme. And when the first pictures were released, a new wave of rage erupted.
But Nolan had a vision. He knew the Joker he wanted to represent and he didn't let the backlash stop him from realizing that vision.
And what was the result of Nolan sticking to his guns on this decision? We got a truly iconic and disturbing portrayal of the Joker.
So here we are again. Zack Snyder's new movie has cast another unlikely actor to play Batman. And the internet is on fire with rage.
Whether or not he keeps Affleck as Batman will tell us more about the movie than any spoiler could reveal.
From the day this movie was announced, the fans have been understandably skeptical. We're really not sure if this movie is the result of a genuine creative desire to make a Batman/Superman movie or if it's a pure money grab from the studio.
I mean, the money-grab part is obvious. Yeah, the studio sees dollar signs here.
But I'm talking about Mr. Snyder, not the studio. We really don't know what his motivation is here.
Well, this Ben Affleck decision could shed some light on that.
If Snyder keeps Affleck despite the backlash, he's making an important statement. He's saying, "Look, I have a vision of Batman for this movie and Ben Affleck fits that vision. I'm asking you guys to trust me on this one."
If Snyder recasts Batman based on the recent reaction, he's making a much less optimistic statement. He's saying the actor who plays Batman isn't as important as it should be. More importantly, he's saying this movie isn't a movie he's willing to take chances with. He's saying  the Batman vs Superman movie is going to be a movie that plays it safe.
The reaction to Man of Steel was varied, but there's one thing that's pretty hard to deny: Snyder didn't play it safe with that movie. He truly gave a different take on the character of Superman. Some liked it, some didn't, but I respect that he was willing to make a Superman movie that wasn't a pseudo-sequel to the Donner films.
And now, we're about to find out if he's willing to take those same risks with this Batman vs Superman movie.
I admit when I first heard that Affleck was cast, I didn't like it.
But the more I think about it, the more I wonder if it's good that I didn't like the decision. It shows that this movie isn't going to have a Batman that's a rehash of the Nolan vision of the character.
It's a hint that Snyder might be pursuing a vision that is creatively inspired.
So maybe… just maybe…  the fact that we don't like this decision is a good thing.
–Brandon